Your Library has tons of resources designed to help you on your journey, whether you're starting the course, or have just finished it.
Please note that access to all Library content is only available for active course members.
Mojospresso is your shot of inspiration and perspective to help you on your journey, with the goal to win the morning, win the day.
Thank God You Asked That is a weekly segment where we'll honour questions we've received but haven't yet answered.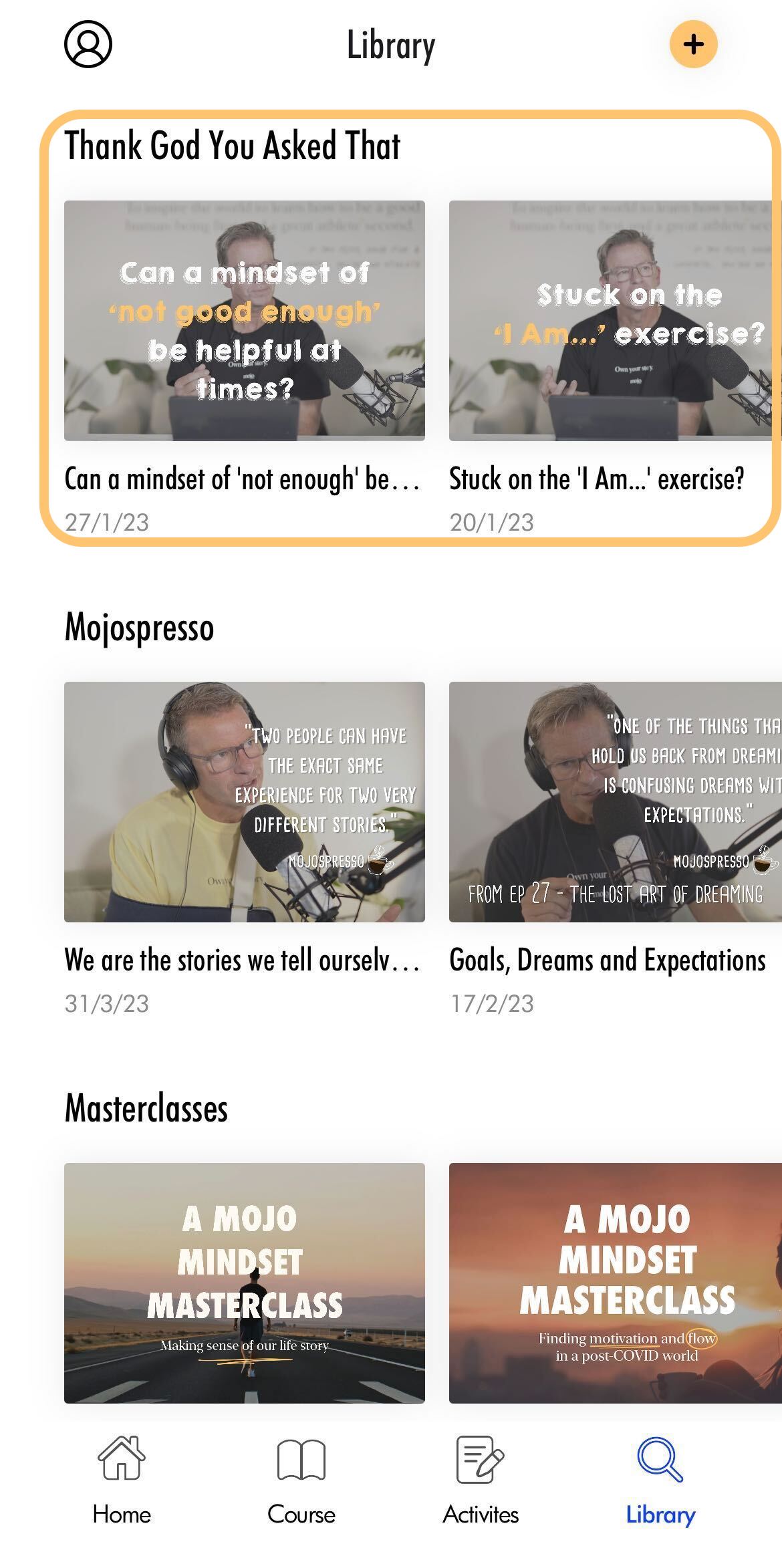 Here at the Mojo team, we've got our heads down planning some exciting new things. Stay tuned!